So here is another Disney tag post, I really enjoy doing them and I hope you like reading my answers!
1.) Favourite Character
Has to be the Mad Hatter, he so cray and I love it.
2.) Favourite Princess
It has to be Rapunzel, of course.
3.) Favorite Heroine
Mulan – the ultimate woman in my eyes, I mean she saved China for flip sake. HERO.
4.) Favoruite Prince
Has to be Eric, I mean, PHOAR he's a tasty slice.
5.) Favourite Hero

It's got to be Hercules, he's a real hero. He went from zero to hero in no time flat.
6.) Favourite Animal

Pegasus, who doesn't love a flying horse?
7.) Favourite Sidekick
Pacal
8.) Favourite Villain
Gaston hands down.
9.) Favorite Original Character (Minnie, Mickey, Goofy, etc)
It has to be Goofy, he's so lovable and I've loved him since I were a little 'un.
10.) Favourite Love Song
I see the Light – Tangled
11.) Favourite Song
You Can Fly – Peter Pan… makes me tear up hearing it
12.) Favourite Villain Song
Poor Unfortunate Souls – The Little Mermaid
13.) Least Favourite Song
Once Upon a Dream – Aurora. I just think she's very boring. Sorry!
14.) Favourite Kiss

Hercules and Meg – Meg so sassy
15.) The First Movie You Saw
Pretty sure it was Bambi and it left me feeling completely twitterpated.
16.) Favourite Classic
Alice in Wonderland, it's my favourite film full stop to be honest.
17.) Song that always gets stuck in your head
Drip drip drop little April Showers!
18.) Favorite Pixar Film
Toy Story
19.) Least Favorite Pixar Film
Cars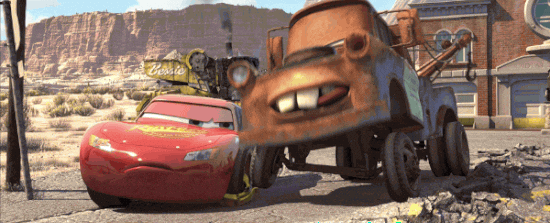 20.) Favorite Sequel
Peter Pan – Return to Neverland
21.) Overrated Movie
Frozen. I'm sorry but I hate it.
22.) Underrated Movie

Oliver and Company, I feel this film gets forgotten and I really enjoy it
23.) Movie That Makes You Laugh
Tangled – Love Flynn and Maximus's relationship, makes me LOL.
24.) Movie That Makes You Cry

UP always has those tears a flowin'
25.) The Saddest Scene

When Todd get's left in the forest in Fox and the Hound, i'm sorry but if you don't cry every time at this then you're not human.
26.) Saddest Death
Mufasa
27.) Favorite Quote
28.) Favourite Theme Park
I've only been to Disneyland Paris so i'll have to say DLP for now…
29.) Favorite Theme Attraction
30.) Favorite Theme Park Show
Dreams. It's pure magic.
I hope you've enjoyed reading this tag as much as I've enjoyed doing it… which is a lot! Disney tags are just so much fun, I can't get enough of them. Expect more in the future.
Lots of love,

Instagram | Twitter | Bloglovin